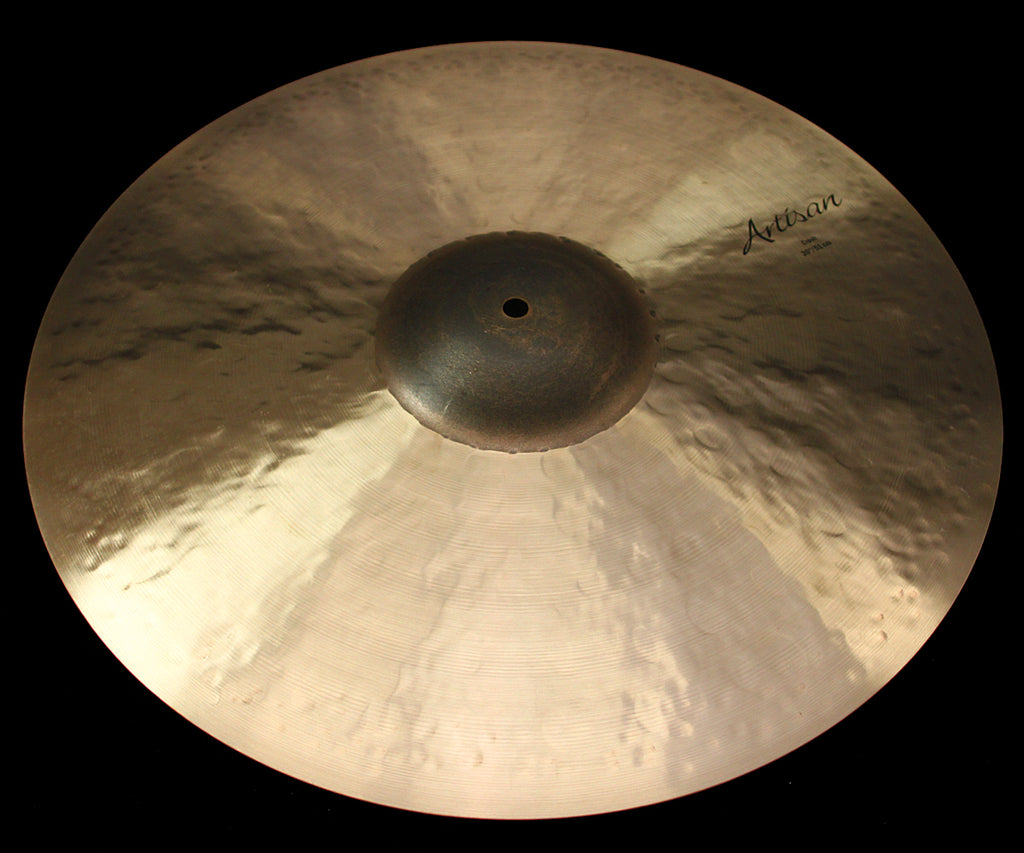 Sabian Artisan 20" Crash (1793g)
This is a very lightly used cymbal.  Expect stick marks, fingerprints, light scratches, and that's it.  The center hole is round and the edge is smooth.
This model currently goes for $644.99 new.  Here's what Sabian says about it:

"Fast, dark and dirty, these gorgeous crashes open up with musically-rich complex texture.  Their fast, full and dark tone fits easily into any musical setting."
See and hear this cymbal in our Video Vault (TM) and buy with confidence!