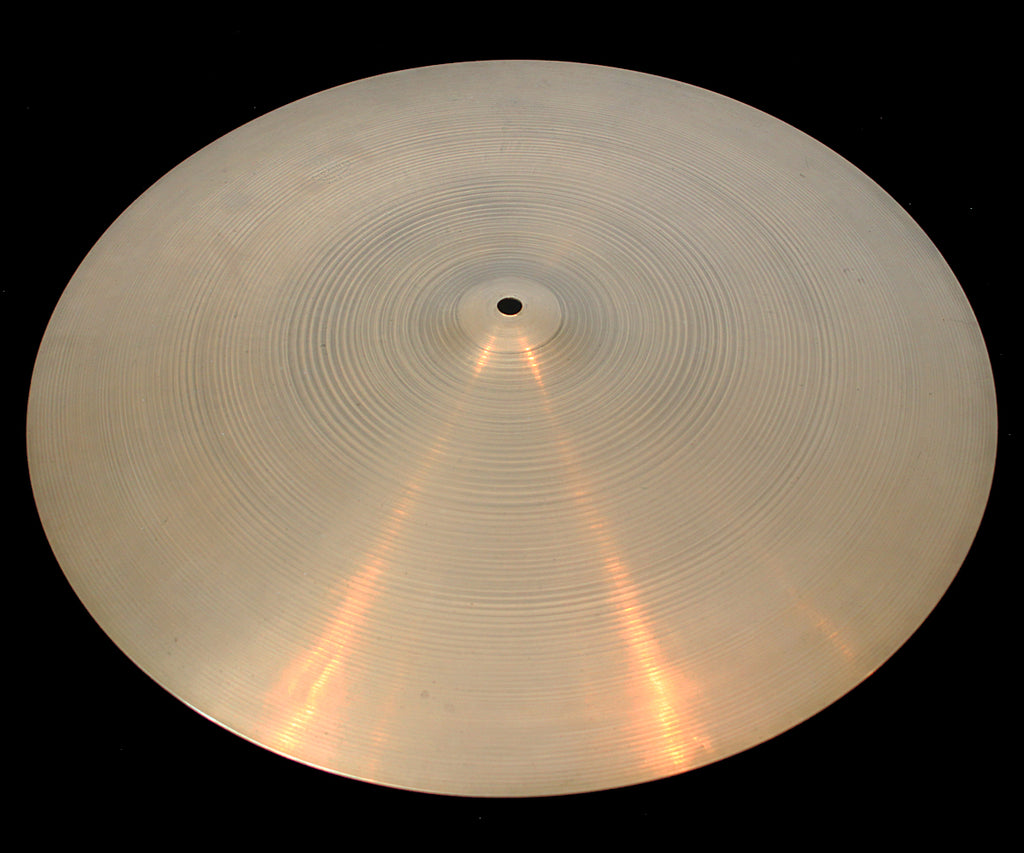 Vintage Zildjian A 20" Mini Cup Ride (2726g)
Here's a neat find, a nice example of a lesser-known Zildjian model.  Mini Cup Rides were designed for lower volume situations, with some weight but minimal overtones, similar to a flat ride.  This one bears what I would call a 1960s stamp, but I believe that this model was made from then until the 1980s.
The condition is very good.  The center hole is nearly perfect and the edge is smooth, with a couple of minor rough spots but nothing rising to the level of a "fleabite."  Expect stick marks, fingerprints, light scratches and stains, and other cosmetic issues common to vintage cymbals.
See and hear this cymbal in our Video Vault (TM) and buy with confidence!