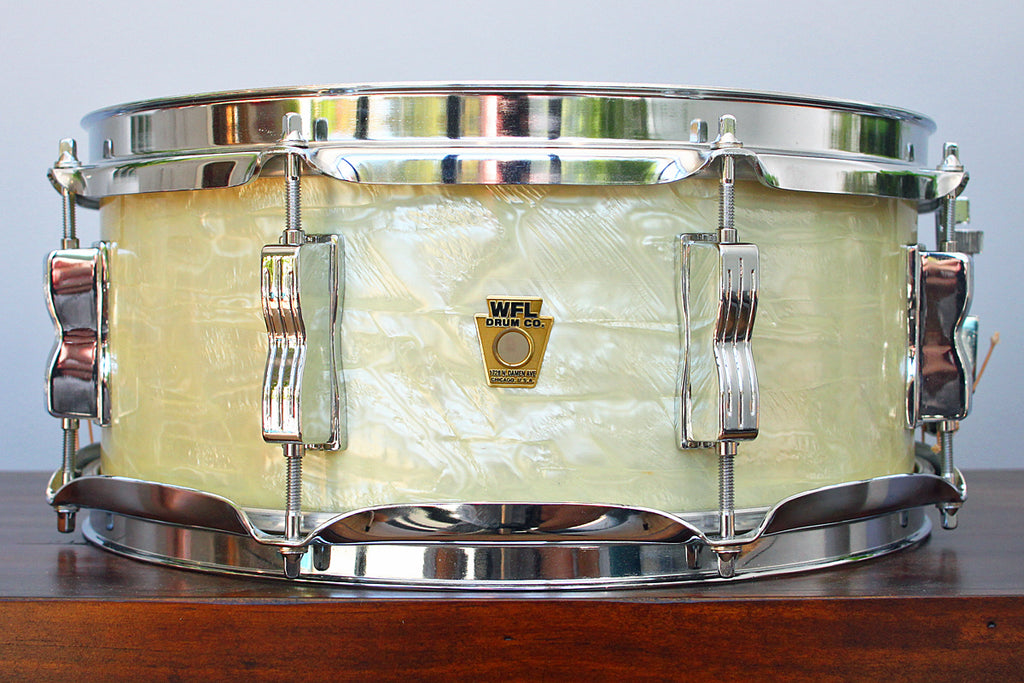 WFL Replica 5.5" x 13" Snare
Here's a unique piece, a replica of (or tribute to) a WFL, presumably made from a more modern snare.  The attention to detail is first rate and the drum sounds excellent, but of course it's not a real vintage item!
The shell is 5.5" (depth) x 13" (diameter), obviously a size that wouldn't have been available during the WFL era.  It's a straight shell with no reinforcement rings.  The interior is painted white and it even has a date stamp of 2006.  The hoops appear to be modern triple flanged, while the rest of the hardware is Ludwig, including the 12-strand snare wires.  The heads are Ludwig as well, and should have plenty of life left.
I would assume that the drum has been re-wrapped, but the wrap itself is either vintage or a very good copy of the old WMP pattern.  Note the accent piece on the throwoff!
Overall, the drum is in very nice shape, as it appears to have been lightly used.
See and hear this drum in our Video Vault (TM) and buy with confidence!