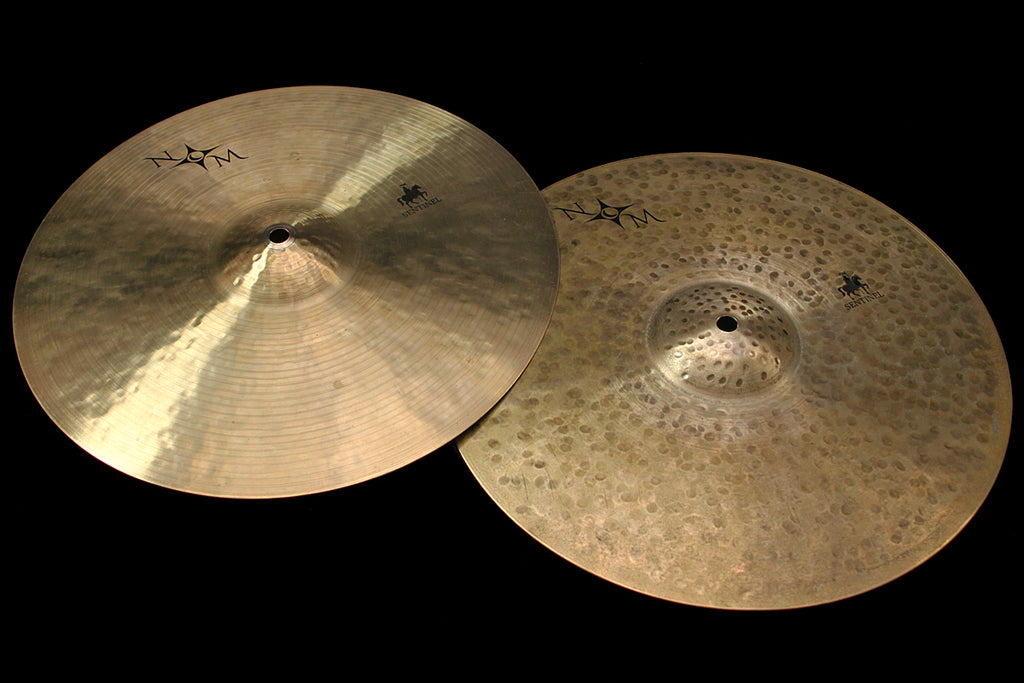 NickyMoon Custom Cymbals 14" Sentinel Hats (895 & 1396g)
This is a rare opportunity to grab a used custom creation by an independent cymbal maker, without the $570.00 price tag!
The condition is excellent.  The center holes are round and the edges are smooth, with a couple of minor rough spots but nothing approaching a "fleabite." Expect minor signs of use such as stick marks, fingerprints, light scratches and stains, all cosmetic only.  
Here's what NickyMoon says about this series:
"The Sentinel Series offers the most options in the NickyMoon catalog.  A Sentinel is defined as 'a soldier or guard whose job it is to stand and keep watch.'  This series was designed to guard and honor the most traditional cymbal manufacturing techniques. Sounds are dark, warm and expressive.  The feel is 'broken in,' like your favorite old pair of jeans.  These cymbals flex and give and just feel comfortable and inviting to play."
See and hear these cymbals in our Video Vault (TM) and buy with confidence!