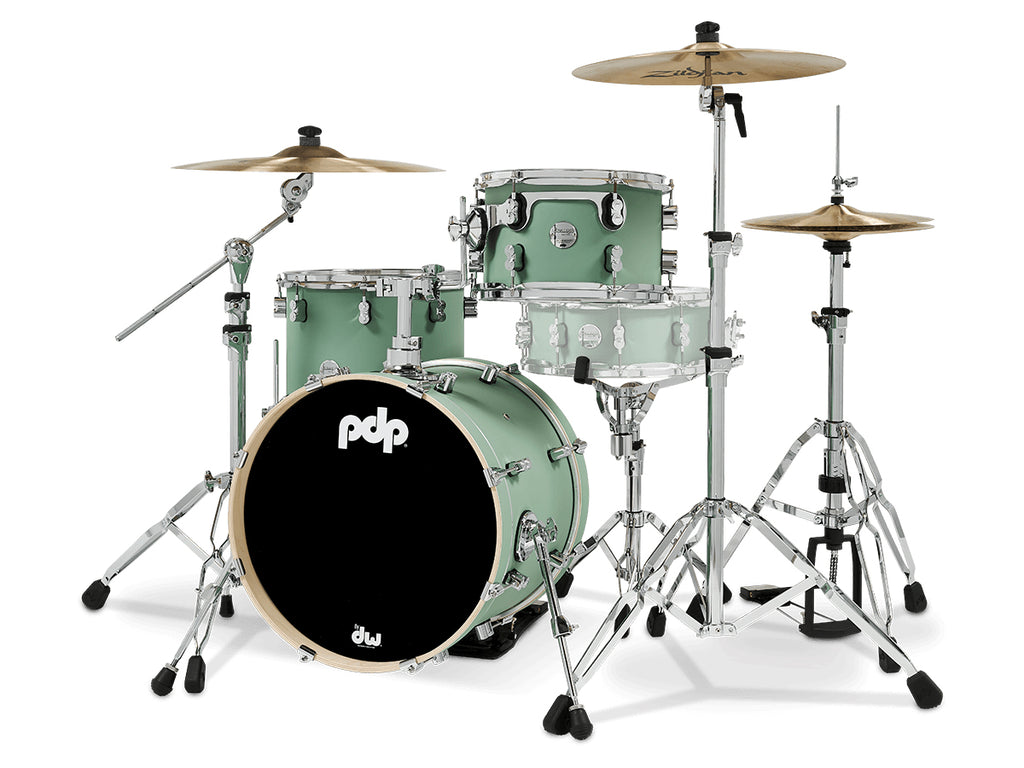 PDP Concept Series Maple Bop Kit
CONCEPT GETS A REFRESH

PDP proudly brings you Concept Series Drums. Designed by Drum Workshop in California, Concept Series Drums have a fresh, new look, and a sound that has drummers talking.

Concept Maple offers a myriad of today's most popular configurations. Add toms or bass drums to build a custom kit to suit your musical style.

This shell pack consists of:

*14" (depth) x 18" bass drum;
*8" x 12" mounted tom;
*14" x 14" floor tom; and
*5.5" x 14" snare drum.

Hardware and cymbals sold separately.
The finish is Satin Seafoam FinishPly.

See and hear these drums in our Video Vault (TM) and buy with confidence!

(Coming soon.)