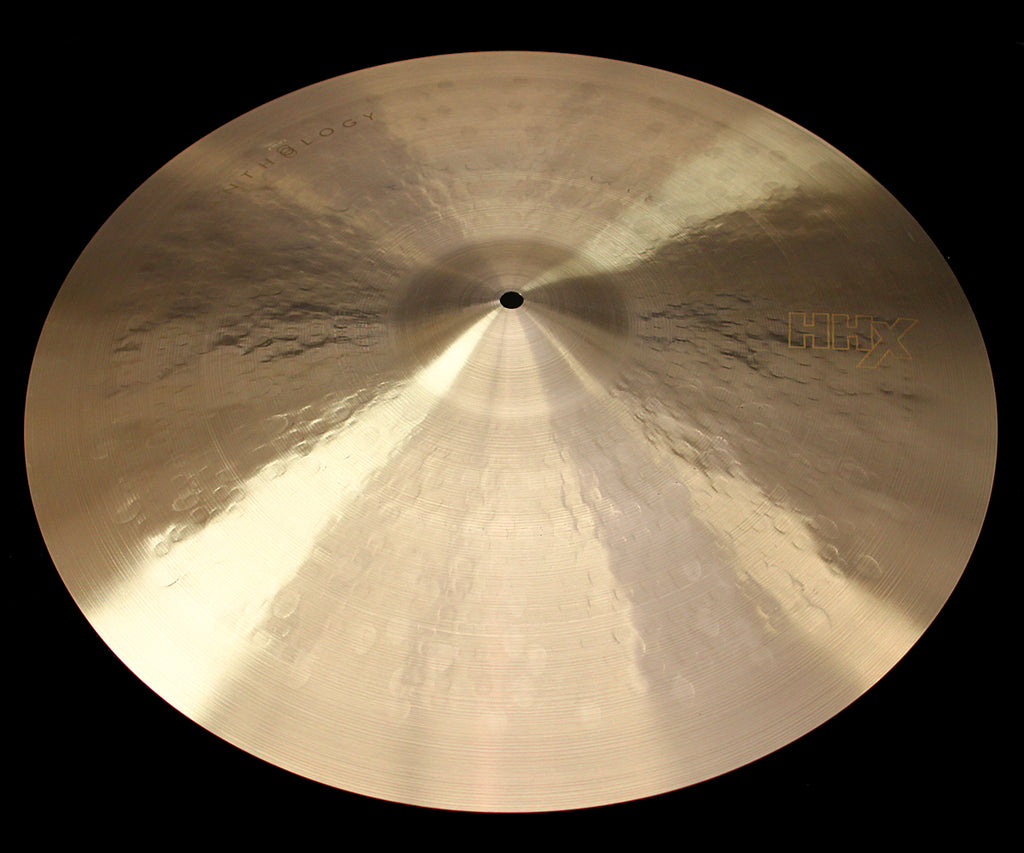 Sabian HHX Anthology 22" High Bell (2566g)
HHX Anthology is a pinnacle of essential HHX technologies, uniting traditional and contemporary sounds. The cymbals embody Jojo Mayer's philosophy that it is the player who decides what the cymbals are – crash or ride – they transcend labels.
The 22" HHX Anthology High Bell innovative design allows the full spectrum of both Ride and Crash sounds to unfold in each cymbal with no compromise to sound or feel. The unprecedented sonic control and range puts creativity into the drummer's hands and opens new possibilities to play their way.

*Pinnacle of HHX technologies
*Hi Bell: contemporary, bold and projecting
*Full spectrum of both ride and crash sounds
*No compromise of sound or feel
See and hear this cymbal in our Video Vault (TM) and buy with confidence!