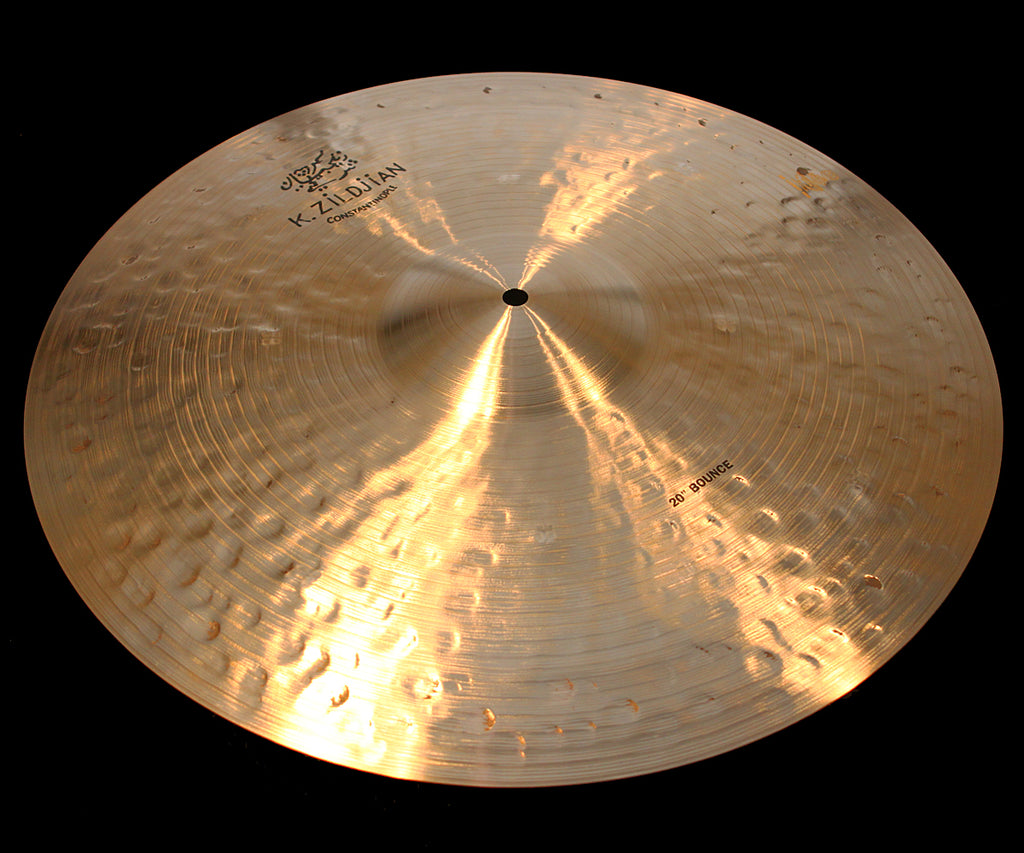 Zildjian K Constantinople 20" Bounce Ride (1848g)
THE PINNACLE OF ZILDJIAN
The legendary "K Con" is renowned for its perfect blended sound quality. Complex hammering contributes to the cymbals' unique sonic identity and dark tones that can be at once cutting and smooth. Made in small batches using a 14-step hammering process, K Constantinople has its own signature voice.
Designed in conjunction with Jazz legend Kenny Washington, the Bounce Ride is medium thin in weight, which produces a pitch that can ride over the band and cut through most small to big band settings.  The Bounce Ride has traditional K Constantinople hammering but with more pronounced lathe/tonal grooves, and produces plenty of sustain and wash.  This cymbal has a unique series of eight "cluster" over-hammered marks on top that are visually distinct and give it just enough trash and "dirt."
See and hear this cymbal in our Video Vault (TM) and buy with confidence!