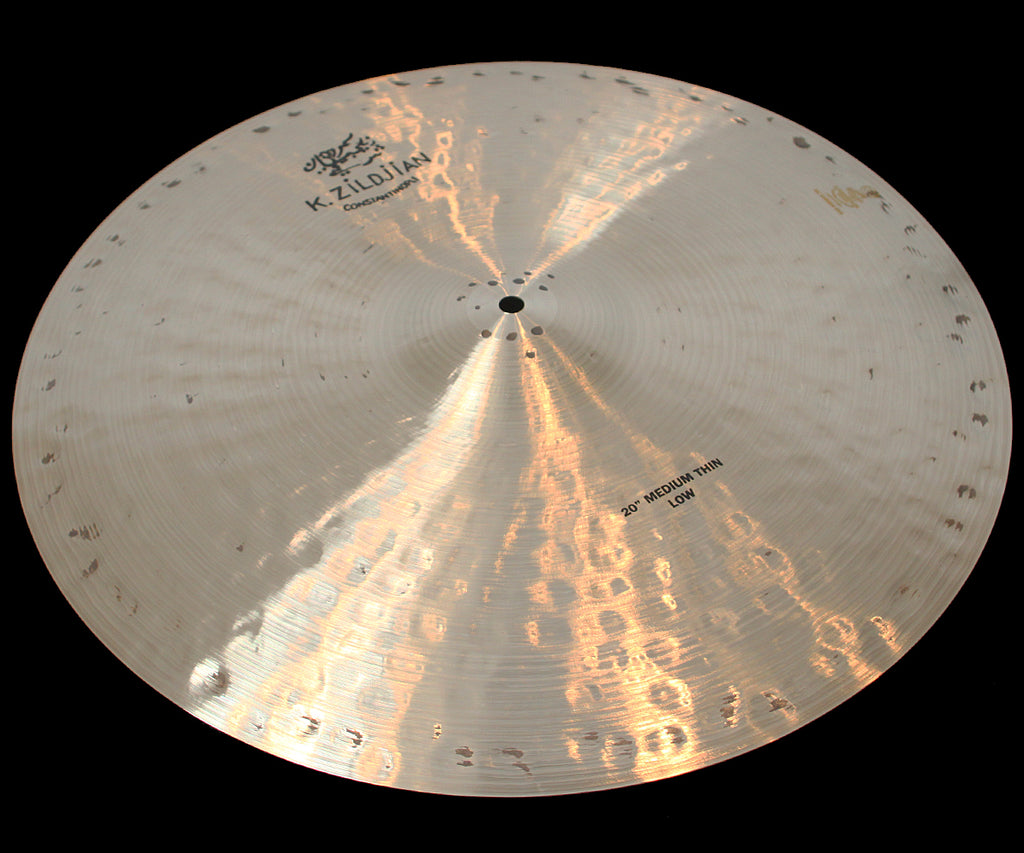 Zildjian K Constantinople 20" Medium Thin Ride Low (2034g)
THE PINNACLE OF ZILDJIAN
The legendary "K Con" is renowned for its perfect blended sound quality. Complex hammering contributes to the cymbals' unique sonic identity and dark tones that can be at once cutting and smooth. Made in small batches using a 14-step hammering process, K Constantinople has its own signature voice.
DETAILS
Plenty of give, texture and "crashability." Combination of top articulation and bottom spread provides excellent stick articulation. Lower in pitch.
Weight: Medium Thin
Finish: Traditional

See and hear this cymbal in our Video Vault (TM) and buy with confidence!