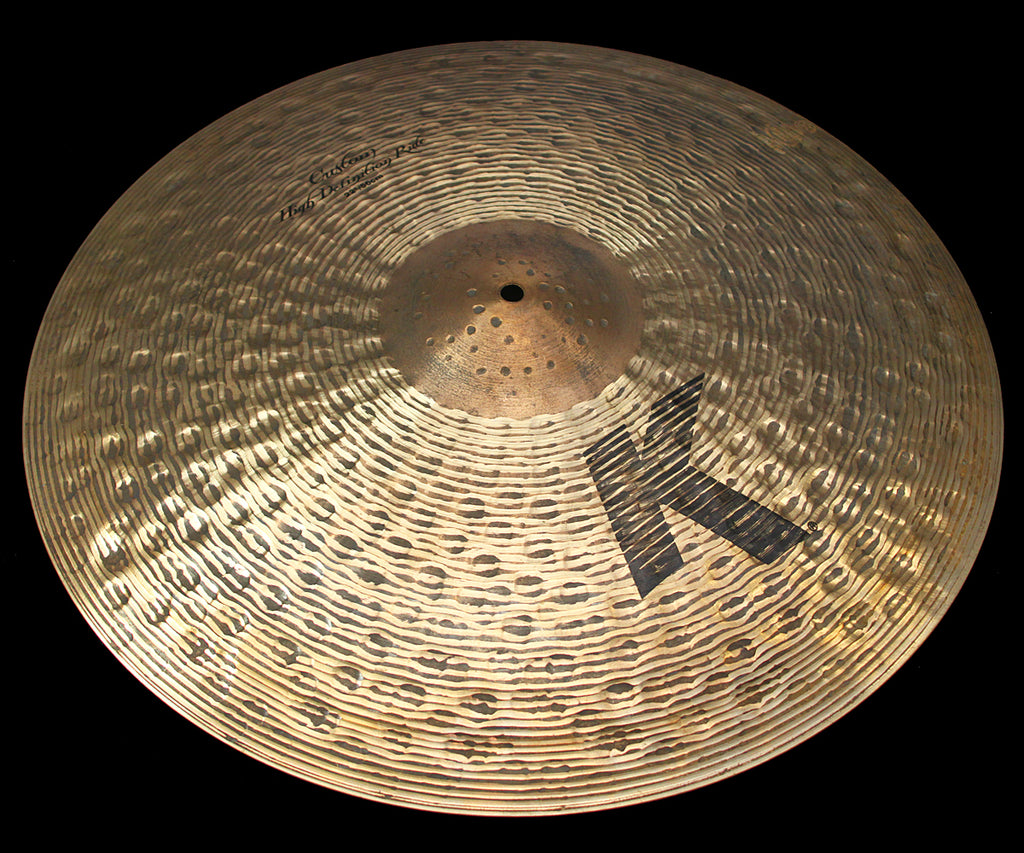 Zildjian K Custom 22" High Definition Ride (2699g)
This is a difficult to find used example of the Hi Def Ride.  The serial number prefix "AF" indicates that it was made in 2016.  Current new price is $529.95, so you'll save big here.
Here's what Zildjian says about this model:
'Redesigned by Terri Lyne Carrington for 2008, the 22" K Custom High Definition Ride is thinner than the original model for greater "crashability" and feel while riding.'
Note that this cymbal has two areas of flaking (which would be a minor casting issue) or dings on the edge.  They're visible on the underside (as seen in the photo taken with a nickel for scale) but not on top (the second closeup photo).  Nothing to worry about in my opinion, but an extremely heavy hitter may disagree.  Otherwise, expect stick marks, fingerprints, light scratches and stains, i.e. the usual cosmetic issues.
See and hear this cymbal in our Video Vault (TM) and buy with confidence!