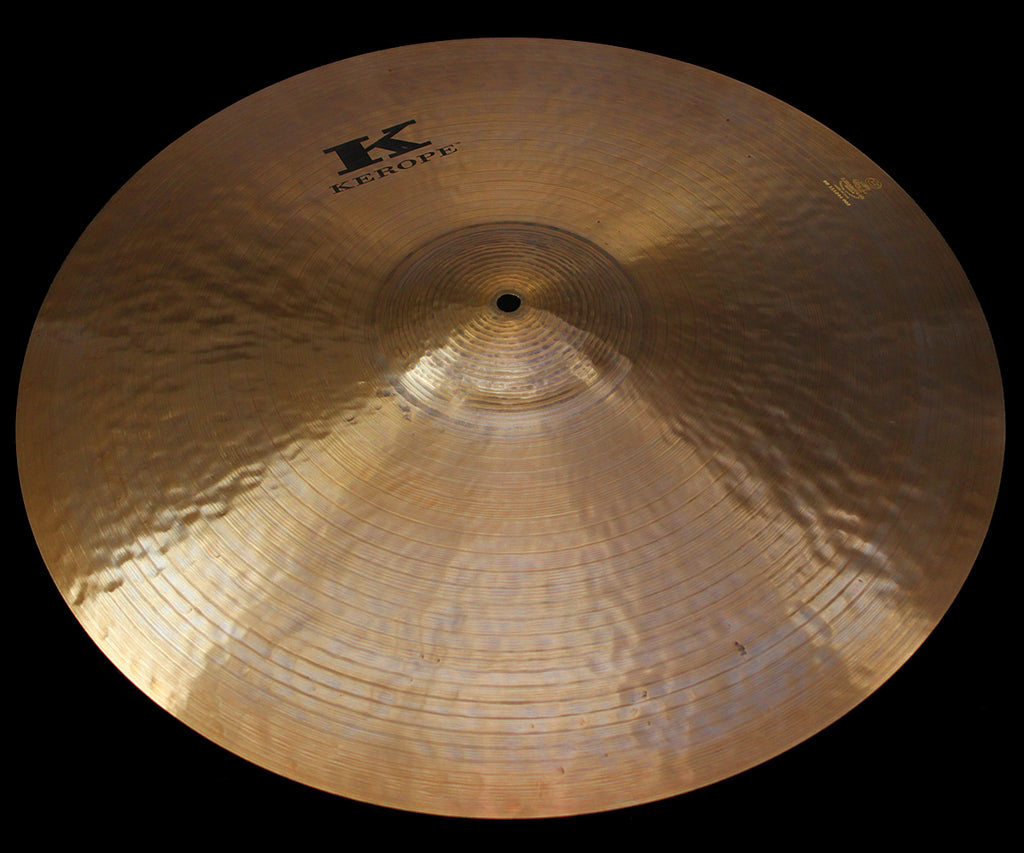 Zildjian Kerope 22" Cymbal (2520g)
AUTHENTIC VINTAGE K
The Kerope line draws from Zildjian's rich history and cymbal-making expertise to bring forth the most authentic vintage K recreation to date.  These handcrafted cymbals look as they sound - dark and complex.  Named in honor of Kerope Zildjian, who presided over one of the most storied periods in Zildjian history, each cymbal is meticulously handcrafted and represents the best of everything that we've learned in nearly 400 years of cymbal-making.
Keropes are visually and sonically reminiscent of cymbals from the '50s and '60s, yet distinctly modern and relevant for today's music.  Paper thin to thin, the 18" to 22" Keropes have a low profile, more integrated bell, and provide crash and ride qualities perfect for any musical setting.
Unbelievably warm and responsive, they feature a patina finish achieved through a proprietary process that accelerates aging for an authentic vintage look.  Their played-in feel is noticeable the moment your stick hits the cymbal, making you think these cymbals have been on your kit for 50 years.
See and hear this cymbal in our Video Vault (TM) and buy with confidence!