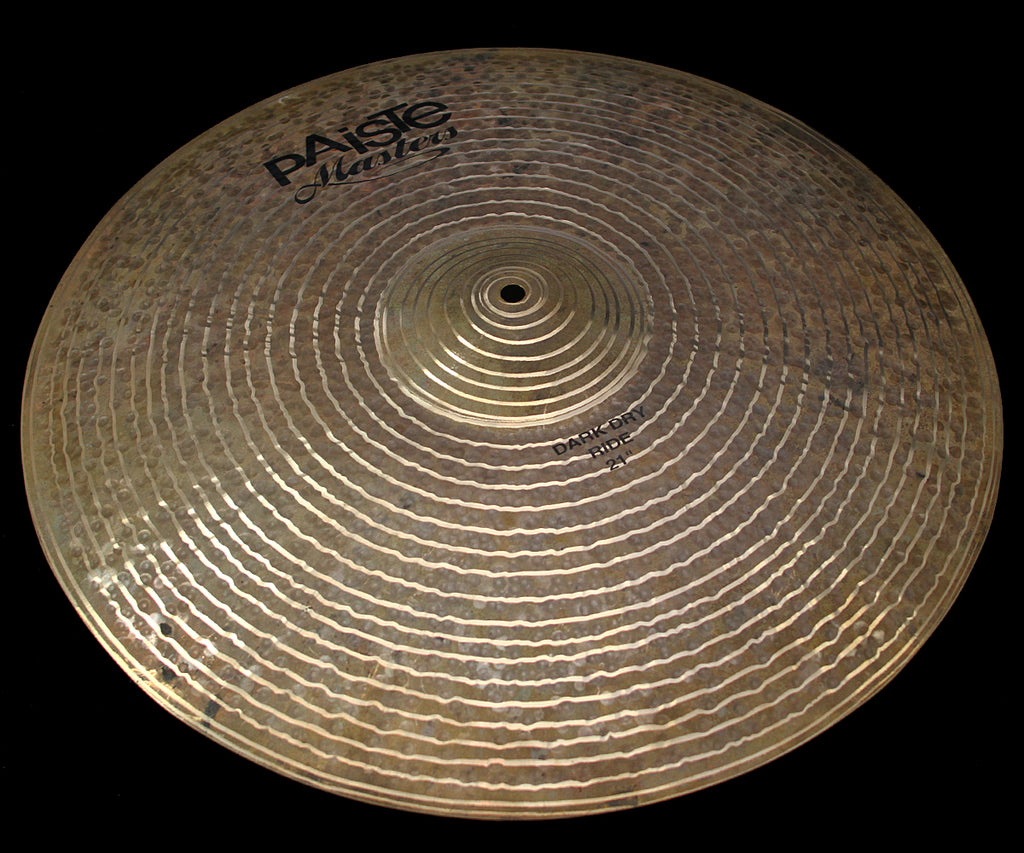 Paiste Masters 21" Dark Dry Ride (2757g)
Like new, minus the $484.00 price tag.  Expect cosmetic issues only, i.e. stick marks, fingerprints, light scratches and stains, and minor rough spots on the edge.
Here's what Paiste says about this model:
Sound Character: Dry, rich, silky, strong. Medium range, fairly complex mix. Very controllable and fairly dry feel. Silvery ping over rather short sustained and dusty wash. Ideally suited for articulated and precise playing in most musical styles such as R&B, Funk, Pop and Country.
See and hear this cymbal in our Video Vault (TM) and buy with confidence!