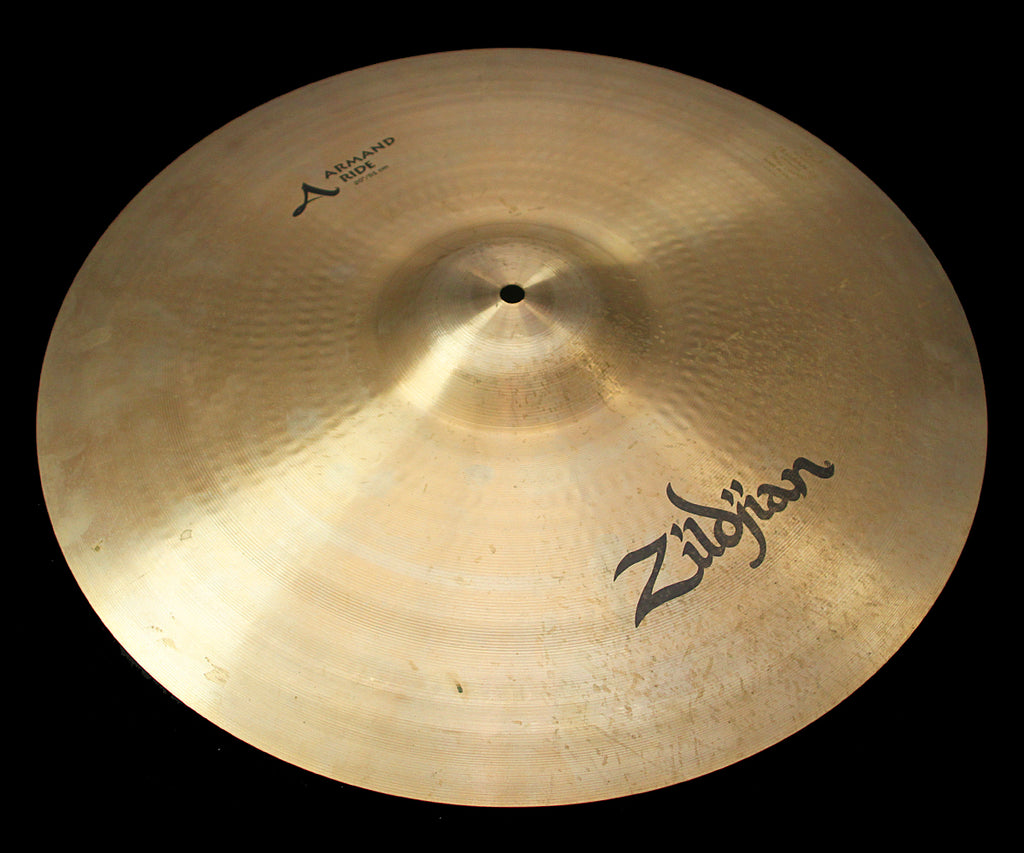 Zildjian Armand 20" Ride (2192g)
Here's a model that we hadn't seen in a while.  The "Armand" started as a single model, the 19" Beautiful Baby Ride, within the regular A Series, then grew into its own series which was later discontinued.  The serial number prefix "JG" indicates that this one was made in 2007.
This cymbal has obviously been played, but the condition is very good: the center hole is round and the edge is smooth, with a minor rough spot or two but nothing close to a "fleabite." Expect the usual cosmetic signs of use, i.e. stick marks, fingerprints, light scratches and stains, and the like.  It displays a bit of general dirt as well.
See and hear this cymbal in our Video Vault (TM) and buy with confidence!