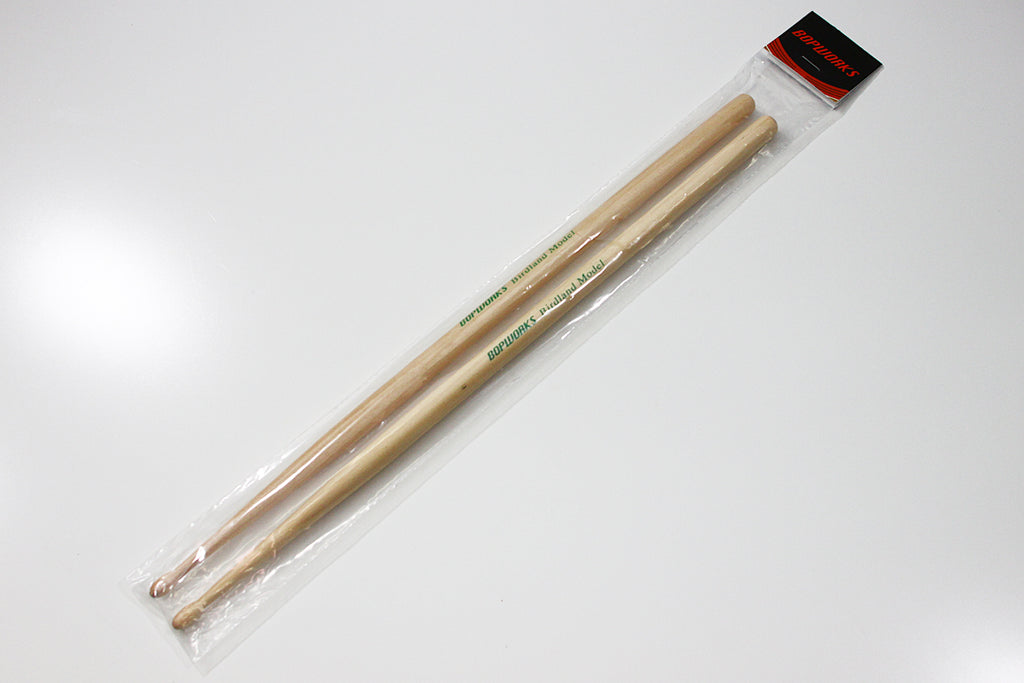 Bopworks Drumsticks
They were onto something back then.

Located in Austin Texas, Bopworks Drumsticks formed to create genuine, faithful replications of the designs that produced a sound and feel not possible with those found in the modern market.

Bopworks features seven carefully designed and curated models, starting from the 60's style "Birdland" to the backbeat friendly "Rhythm & Groovz," and for the old-school aficionados, the Mel Lewis and Art Blakey signature drumsticks.