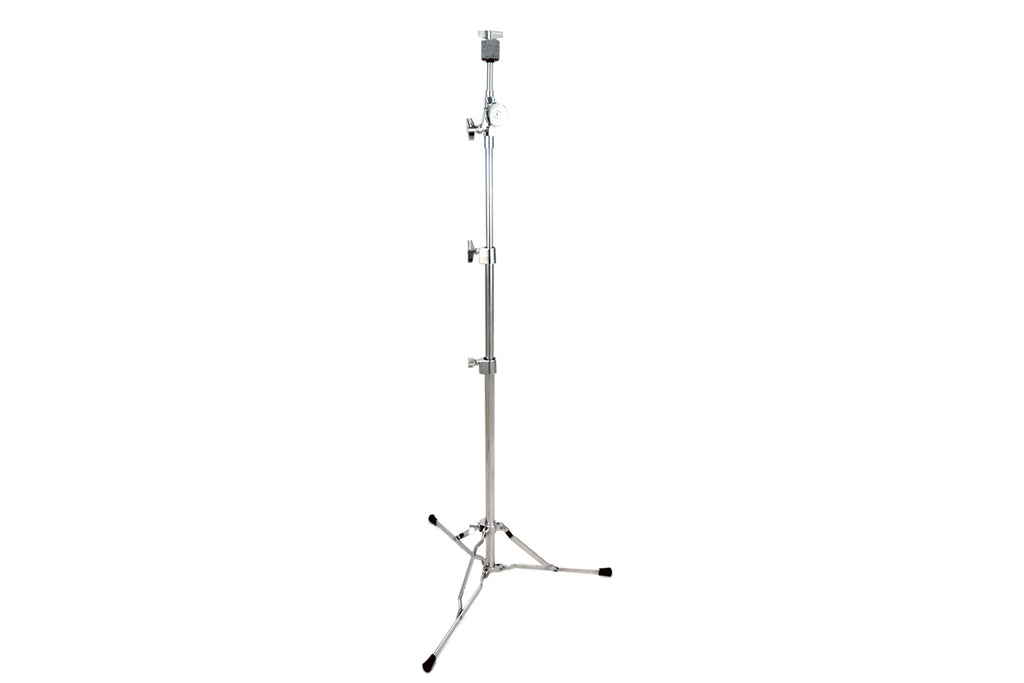 Canopus Jeff Hamilton Cymbal Stand
The artist's ideal perfected.  The ultimate in versatility.
This cymbal stand has been developed based on Jeff Hamilton's requests for a stand to suit all his practical requirements.  
It can be folded to a very small size, and features a gearless tilter, plastic tilter sleeve, and pipe caps which eliminate metal-against-metal noise. 
Furthermore, it features a thinner 6mm post, allowing it to accommodate vintage cymbals.
Jeff Hamilton:
"I'm happy that Canopus has designed a lightweight stand that has everything I need.  It's sturdy, flat base, and features a gearless tilt and thin tilter shaft.  It's a well-made and easy to use product."
SKU: CCS-JH