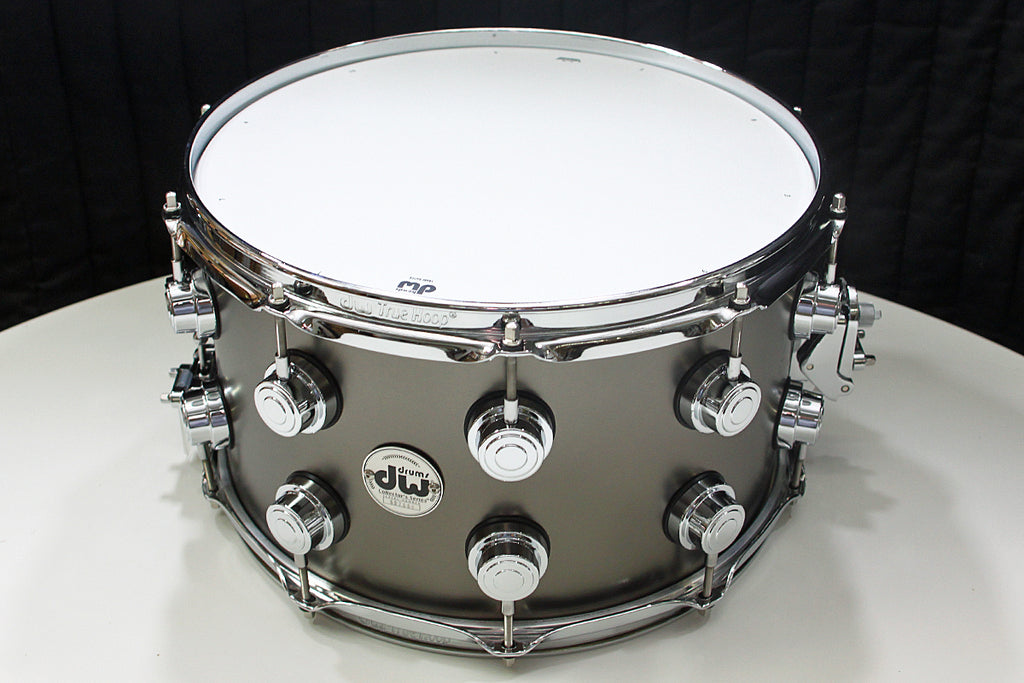 DW Collectors Satin Black Over Brass 8" x 14" Snare
Featuring an industry-standard 1mm thin shell and a striking satin finish, the Collectors Series Satin Black Over Brass snare drum is a powerful addition to this versatile line.
Ideal for a broad spectrum of styles and genres, it offers a classic studio brass snare sound and a signature brightness and cut with a decidedly metallic tonal characteristic.
This drum is 8" (depth) x 14" (diameter) with chrome hardware.

See and hear this drum in our Video Vault (TM) and buy with confidence!