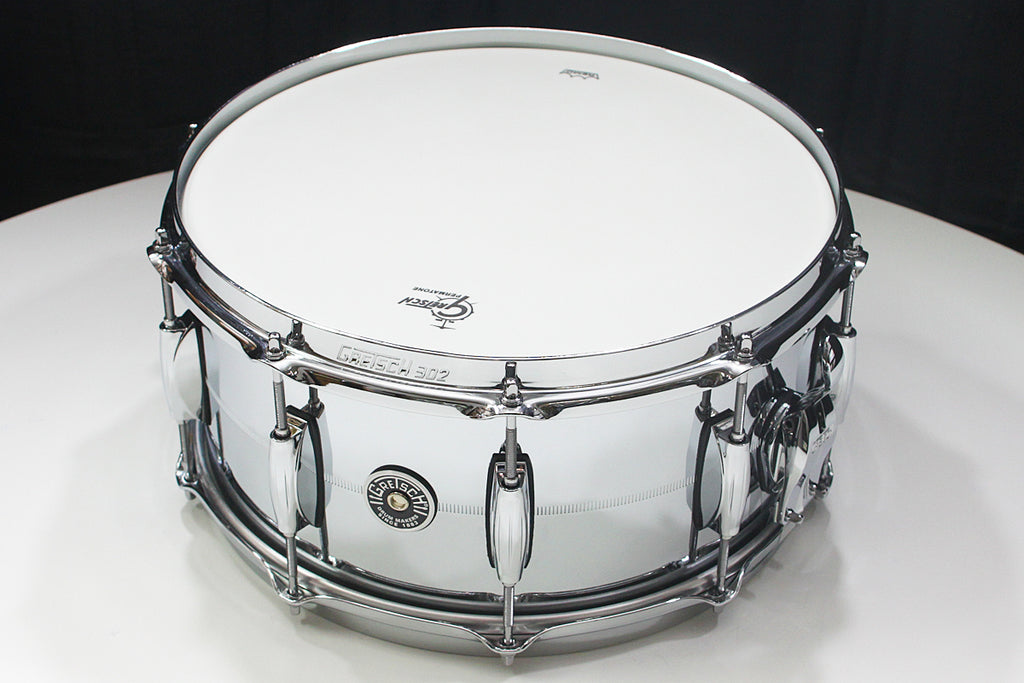 Gretsch Brooklyn Chrome Over Brass 6.5" x 14" Snare Drum GB4164
CHROME OVER BRASS

The Gretsch classic! Crisp, powerful attack that always manages to find its own space in the overall mix.  The chrome plating over the brass shell accentuates the high end, making for a very controlled snap.
Features 10 lugs, Lightning throwoff, 302 hoops, and snap-in key holder.
See and hear this drum in our Video Vault (TM) and buy with confidence!
(Coming soon.)