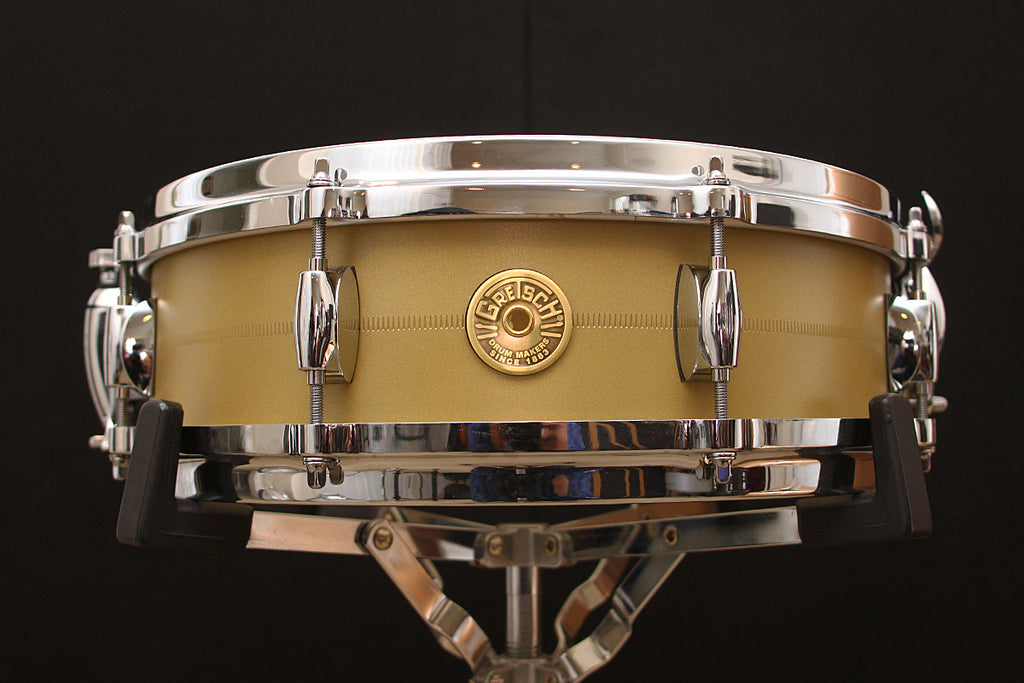 Gretsch USA Signature Gergo Borlai 4.25" x 14" Brass Snare
GAS42514-GB
4.25" (depth) x 14" (diameter) Gergo Borlai Signature Snare Drum
Drum phenom Gergo Borlai teamed up with Gretsch to develop a unique addition to the USA metal snare collection.  Together, they created what Gergo describes as a "sensitive, multifunctional, loud, and limitless" snare drum.

The key elements include a 1.2mm brass shell, 45 degree bearing edges, 42-strand snare wires, and 4mm Die Cast hoops, making this instrument distinct within the Gretsch snare drum assortment.  The shell's surface is finished with an applied sand blast texture for a unique look and tighter overall sound.

Additional features include a Lightning throw-off, Gretsch Permatone Control Sound head by Remo USA, and label inside the shell, signed by Gergo Borlai, specifying the year of production.