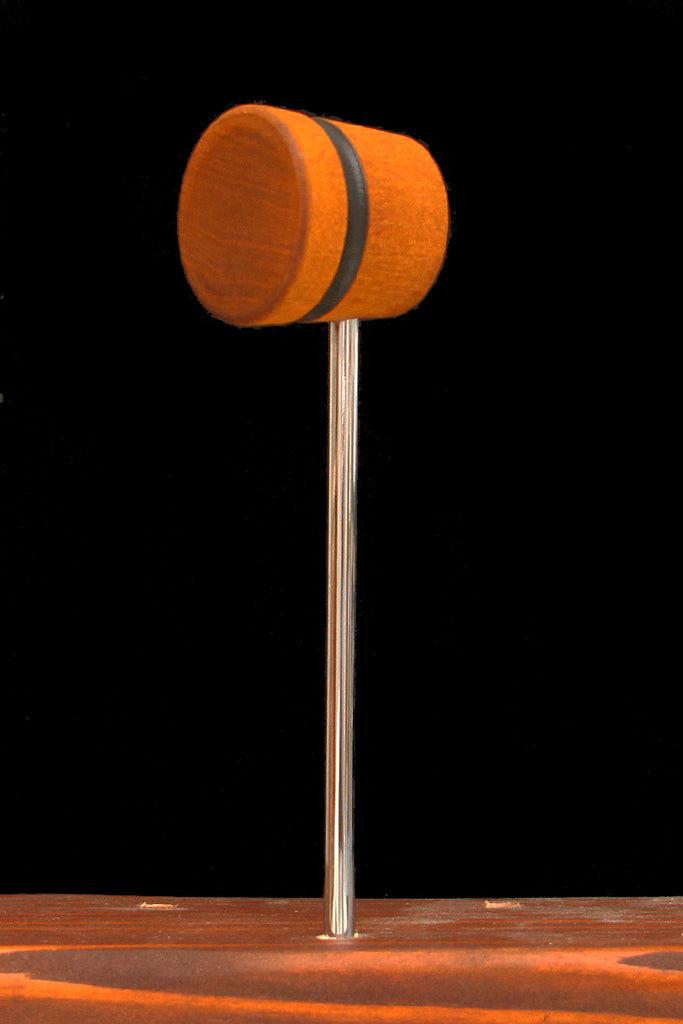 Low Boy Custom Lightweight Wood Bass Drum Beater
ALL OF THE TONE WITH 20% LESS WEIGHT
If you're looking for all the punch and power of a Low Boy wood bass drum beater, with even less weight, this is what your feet have been searching for.

Weighing in at just 80 grams, our lightweight beaters are 20% lighter than our standard two-way bass drum beaters, and the lightest all-wood beaters on the market.

Featuring the same unique flat striking surface as our standard wood beaters, our lightweight beaters are designed with power drummers in mind. This beater will give you maximum volume and definition, plus the speed you need for quick single or double bass work.
ALL WOOD
Wood gives you maximum punch and power, while retaining a natural tone.
FINISH
Amber with painted black stripe.
FEATURES
*North American hard maple beaters will stand up to years of gigs and sessions;
*Aerospace-grade stainless steel rods are guaranteed never to bend or break;
*Every element made in the USA, assembled in Denver;
*Over 30 paint and stain options are available to make your beater your beater;
*Custom laser engraving available;
*Heirloom quality bass drum beaters built to last a lifetime. Or two.