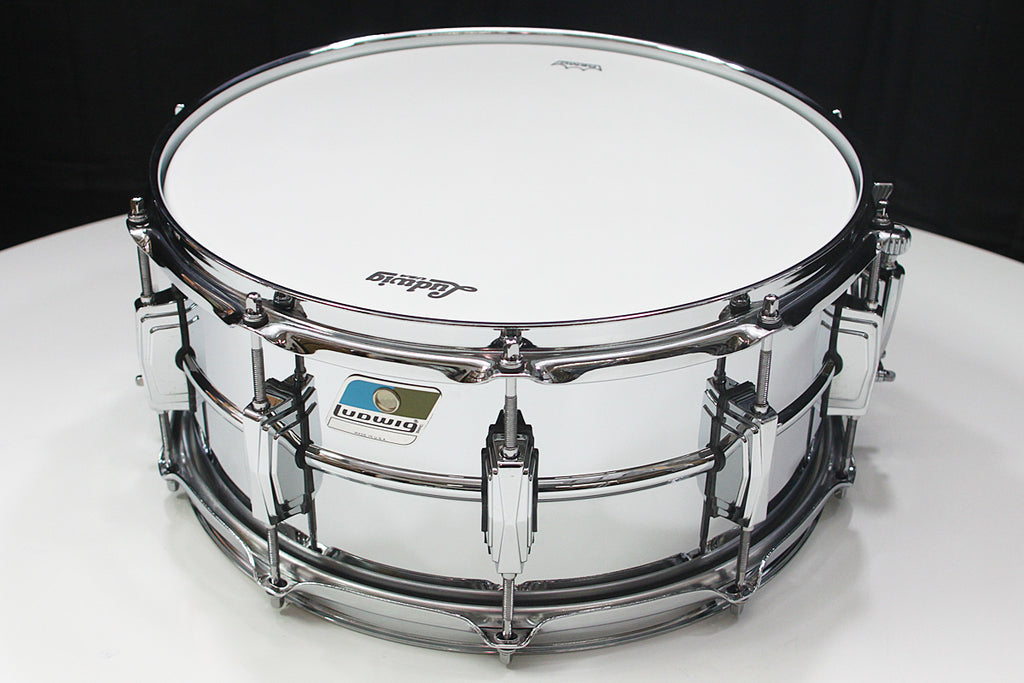 Ludwig Supraphonic 6.5" x 14" Chrome Over Brass Snare LB402B: B-Stock
This is a factory new "B-Stock" example of the LB402B Chrome Over Brass Supraphonic.  We've examined the shell to ensure that it's in round with no extra holes, and the drum sounds great.  Cosmetic issues on metal shells are usually related to the plating, and in this case, the chrome on the interior of the shell is not perfect, with some rolling marks as pictured.
Chrome Over Brass
Ludwig's Chrome over Brass snare drum, introduced in 1960 as the Super Ludwig, was the predecessor to the Supraphonic. The brass alloy coupled with a chrome plating offers the musical undertones favored of brass with just the right touch of added focus and treble.
Though short lived from its original release, the COB would go on to become one of the most sought after and in demand drums that would lead to its re-release in the 90's.
Features
1.2mm Seamless Brass Shell
2.3mm Steel Triple Flanged Hoops
Atlas throwoff and butt plate

Ludwig-branded Remo heads
10 Imperial lugs