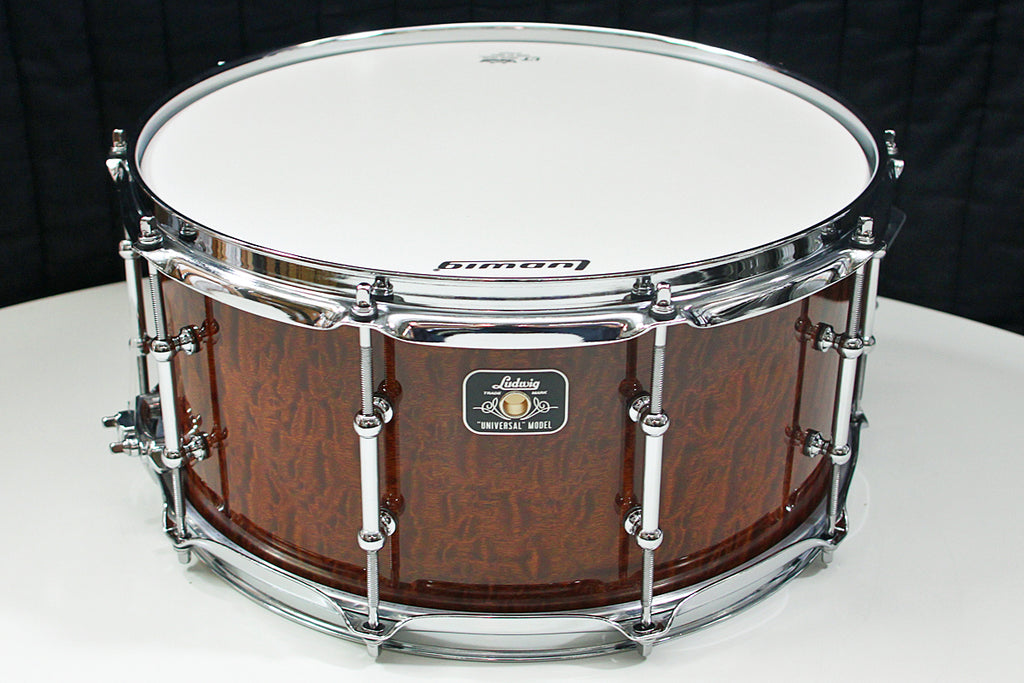 Ludwig Universal Beech 6.5" x 14" Snare
Ludwig's Universal Snare Drum series offers the discerning drummer a new sonic palette of sounds to complement virtually any style of music.  Universal Snares were designed to bring unique musical voices to the stage that work well in various musical styles across multiple tuning ranges.  Sonic range and richness have never been so accessible.
UNIVERSAL BEECH
Beech has a distinct sound with a clear musical voice.  Ludwig's Universal Beech snare delivers pristine press roles and an aggressive "cut" when played forcefully.  Rimshots and cross-sticks are bright and crystal clear.  Beech undoubtedly fits the bill if you're looking for a new sound that will be noticed on the bandstand or in the studio.
Product specifications:
*6.5" (depth) x 14" (diameter)
*6-ply, 7.5 mm beech shell
*Outer ply of exotic Sapele
*Triple flange hoops
*Tube lugs
*P88i throw-off and P35 butt plate
*18 strand snare wires