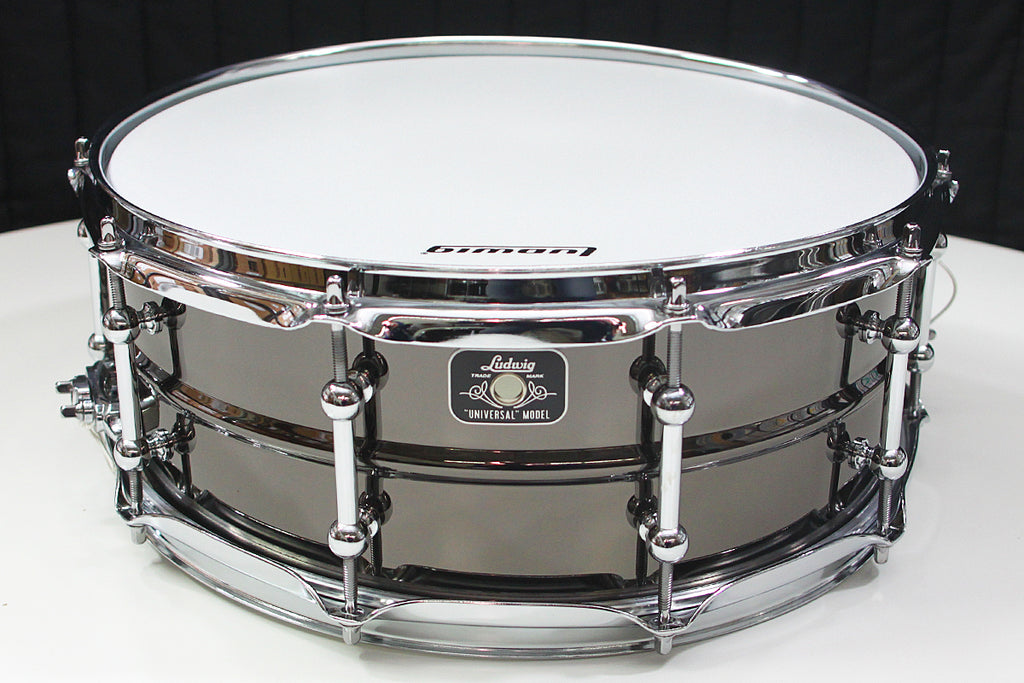 Ludwig Universal Black Brass with Chrome 5.5" x 14" Snare
Ludwig's Universal Snare Drum series offers the discerning drummer a new sonic palette of sounds to complement virtually any style of music.  Universal Snares were designed to bring unique musical voices to the stage that work well in various musical styles across multiple tuning ranges.  Sonic range and richness have never been so accessible.
UNIVERSAL BLACK BRASS

Modeled after our famous Black Beauty, emphasizing optimal response, sensitivity, and dark warm tones.  The Universal Brass drum delivers a rich, dynamic range suitable for various tuning ranges and head combinations. 
Universal Brass drums are fitted with heavy-duty tube lugs, P88i throw-off, P35 butt plate, and 20-strand snare wires.  Offered in our most popular sizes as well as two hoop options.  Quality and versatility to fit any budget!