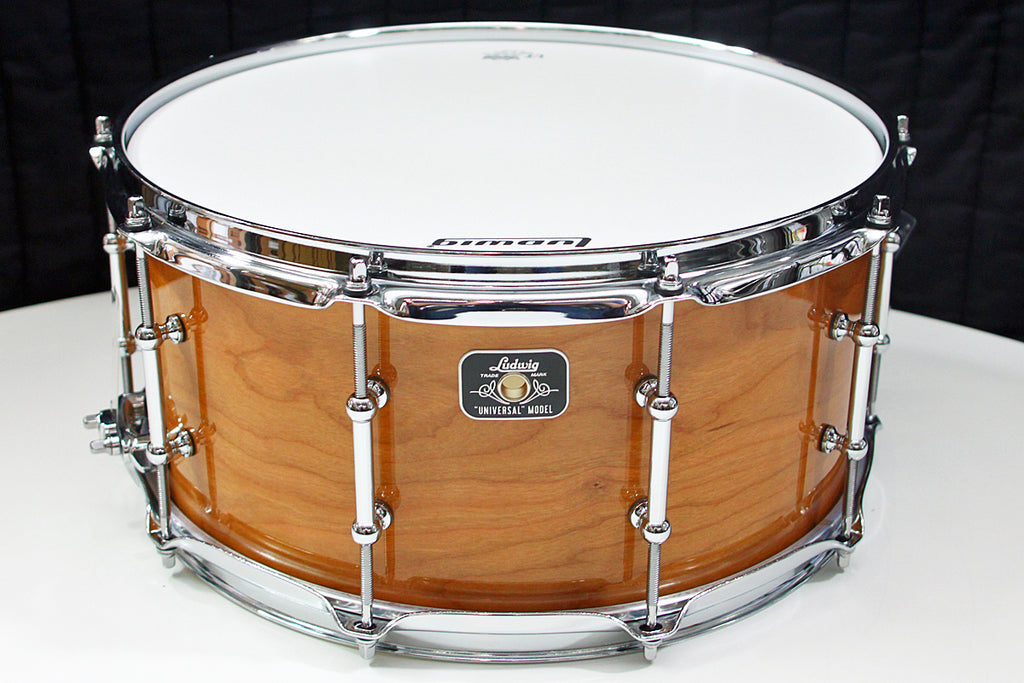 Ludwig Universal Cherry 6.5" x 14" Snare
Ludwig's Universal Snare Drum series offers the discerning drummer a new sonic palette of sounds to complement virtually any style of music.  Universal Snares were designed to bring unique musical voices to the stage that work well in various musical styles across multiple tuning ranges.  Sonic range and richness have never been so accessible.
UNIVERSAL CHERRY
The cherry snare brings an entirely new and unexpected sound to the sonic library.  The natural cherry shell delivers a heavy "punch in the gut" sound with more tone and body than you can imagine!  A clear winner when you are looking for a new sound that delivers a focused, throaty attack that will get everyone's attention.  Rimshots and cross-sticks are uniquely noticeable due to cherry's rich tonal characteristics.
Product specifications:
*6.5" (depth) x 14" (diameter)
*6-ply, 7.5 mm cherry shell
*Triple flange hoops
*Tube lugs
*P88i throw-off and P35 butt plate
*18 strand snare wires