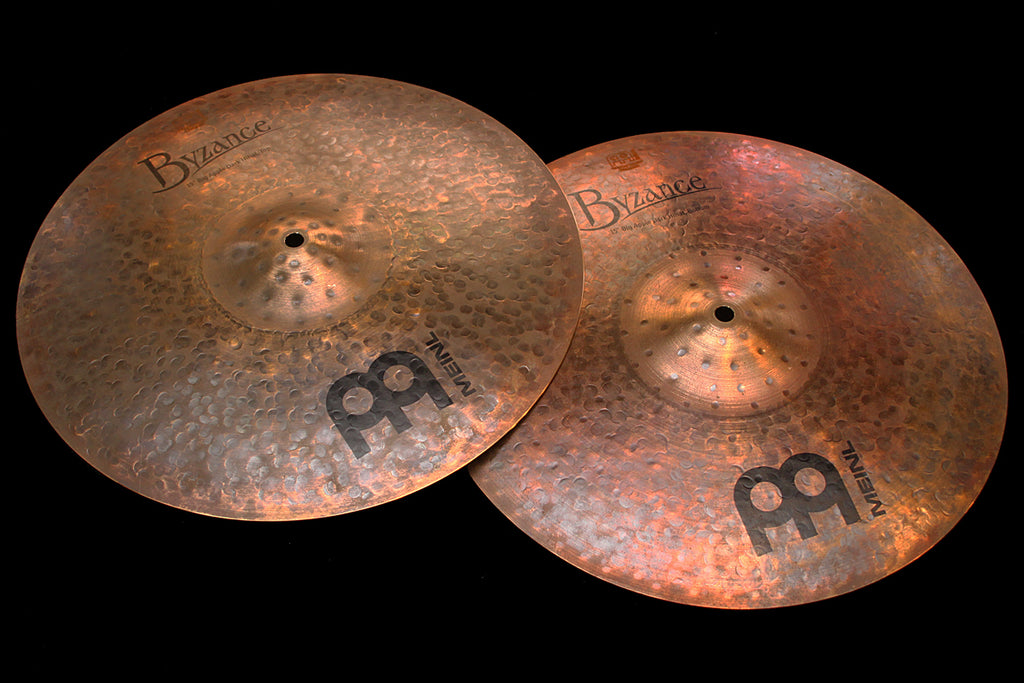 Meinl Byzance Dark 15" Big Apple Dark Hats (966 & 1180g)
Dark cymbals are not lathed and have their original appearance and sound characteristic. They are distinguished by an earthy sound with a fairly short sustain.
See and hear these cymbals in our Video Vault (TM) and buy with confidence!  The hi hat action begins at around 0:28.