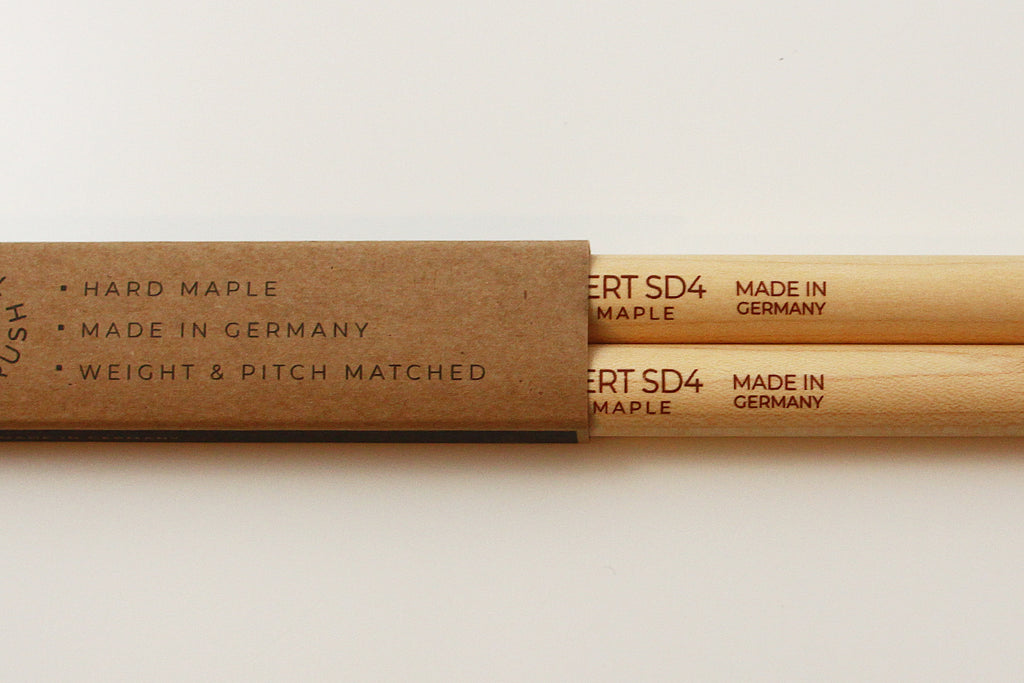 Meinl Hard Maple Drumsticks
DRUMSTICKS ARE THE MOST IMPORTANT TOOL FOR ANY DRUMMER.
They bring out the beautiful tones of a cymbal or the sensitivity of a snare drum, and yet, they are a very personal choice. Today, a wide variety of models, sizes and types exists, and finding the right fit can be overwhelming. Meinl's solution was to create a focused line of high-quality sticks with clear differences in the framework of the sizes most commonly used.