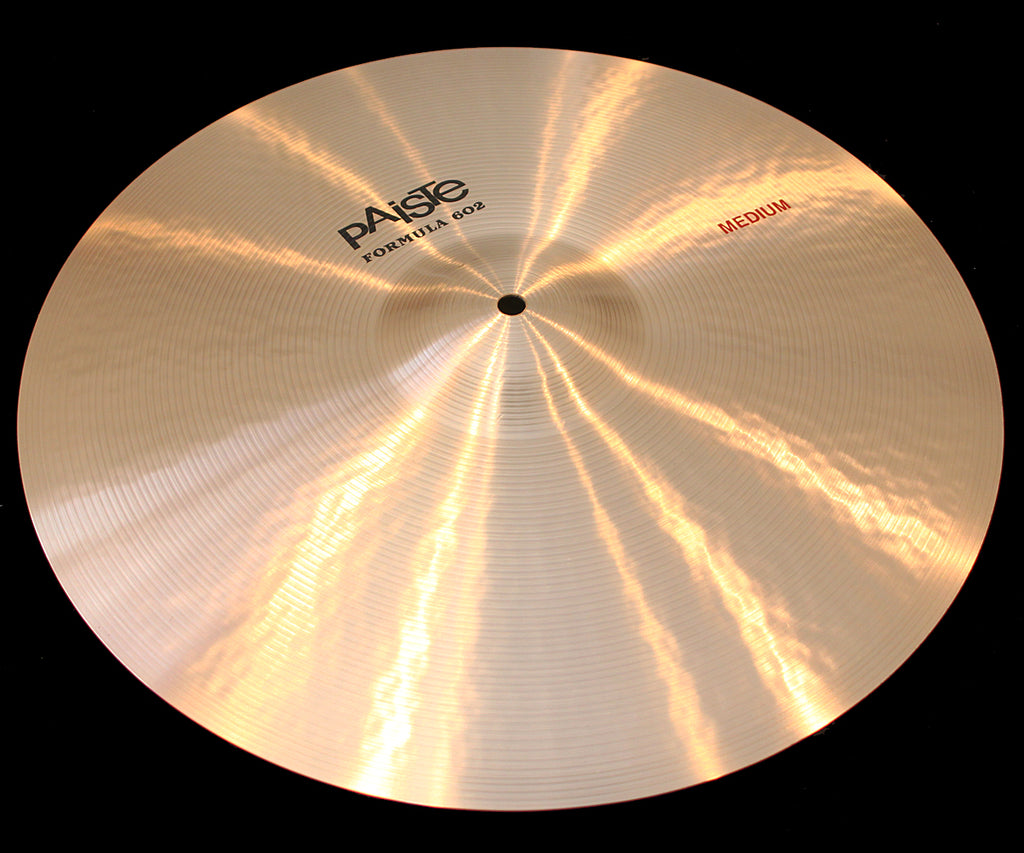 Paiste Formula 602 Classic Sounds 18" Medium (1640g)
Formula 602 Classic Sounds
Medium

Sizes: 16" 17" 18" 19" 20"
Weight: medium heavy
Volume: medium to loud
Stick Sound: fairly washy
Intensity: fairly lively
Sustain: medium
Bell Character: integrated

Sound Character: Fairly bright, full, forceful, clear. Medium wide range, clean mix. Fairly soft feel. Full, explosive attack with quick response. Multifunctional cymbal with full, strong crash sound and very effective, light, silvery ride character.
See and hear this cymbal in our Video Vault (TM) and buy with confidence!