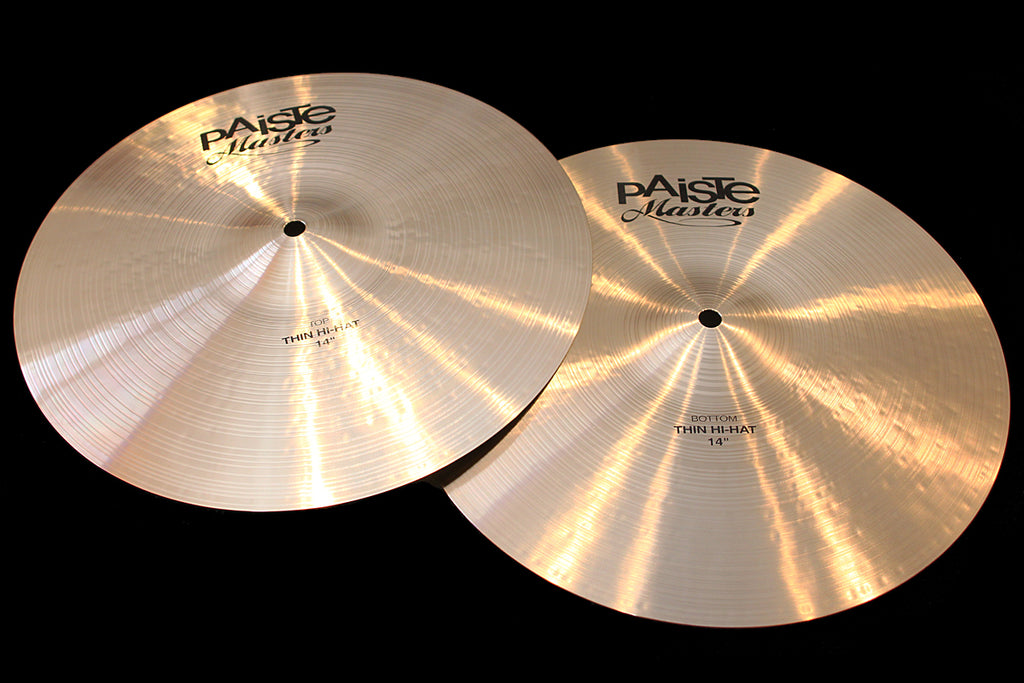 Paiste Masters 14" Thin Hats (622 & 851g)
Basics
Sizes: 14", 15", 16"
Weight: Light
Volume: Soft

Character
Sound color: Dark
Frequency range: Medium
Frequency mix: Medium

Function
Stick Sound: Washy
Response Intensity: Lively
Sustain: Medium
Chick Sound: Soft
Feel: Soft

Sound Character: Warm, soft, gentle, wide. Medium wide range, balanced mix. Soft, responsive feel, very controllable. Gentle, broad stick sound. Gentle, airy open sound. Light, warm chick. Versatile hi-hats for articulate playing.

See and hear these cymbals in our Video Vault (TM) and buy with confidence!