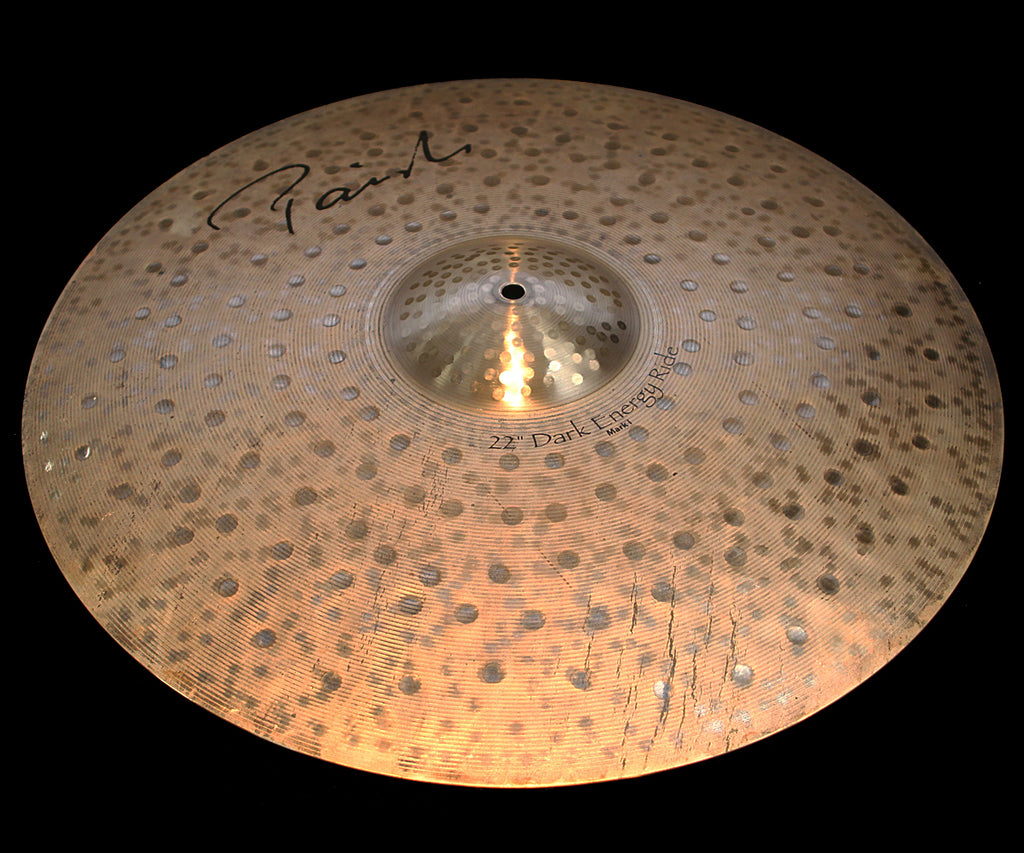 Paiste Signature 22" Dark Energy Ride Mark I (2961g)
Sound Character
A fusion of darkness, energy, projection and brilliance. Very wide range, complex, musical mix. Responsive feel, extremely controllable. Woody, silvery, spanky ping over crunchy, thriving wash. Extremely versatile, flexible ride for wide ranging application in modern blended music styles.
Mark I: Tends to be a bit quieter, darker and drier. This manifests itself in the overall sound character and in particular in the bell and ping sound.
Basics
Sizes: 20", 21", 22"
Weight: Medium
Volume: Medium

Character
Sound color: Dark
Frequency range: Medium
Frequency mix: Rough/Complex/Rich

Function
Stick Sound: Balanced
Response Intensity: Lively
Sustain: Medium
Bell character: Integrated
Feel: Medium

See and hear this cymbal in our Video Vault (TM) and buy with confidence!