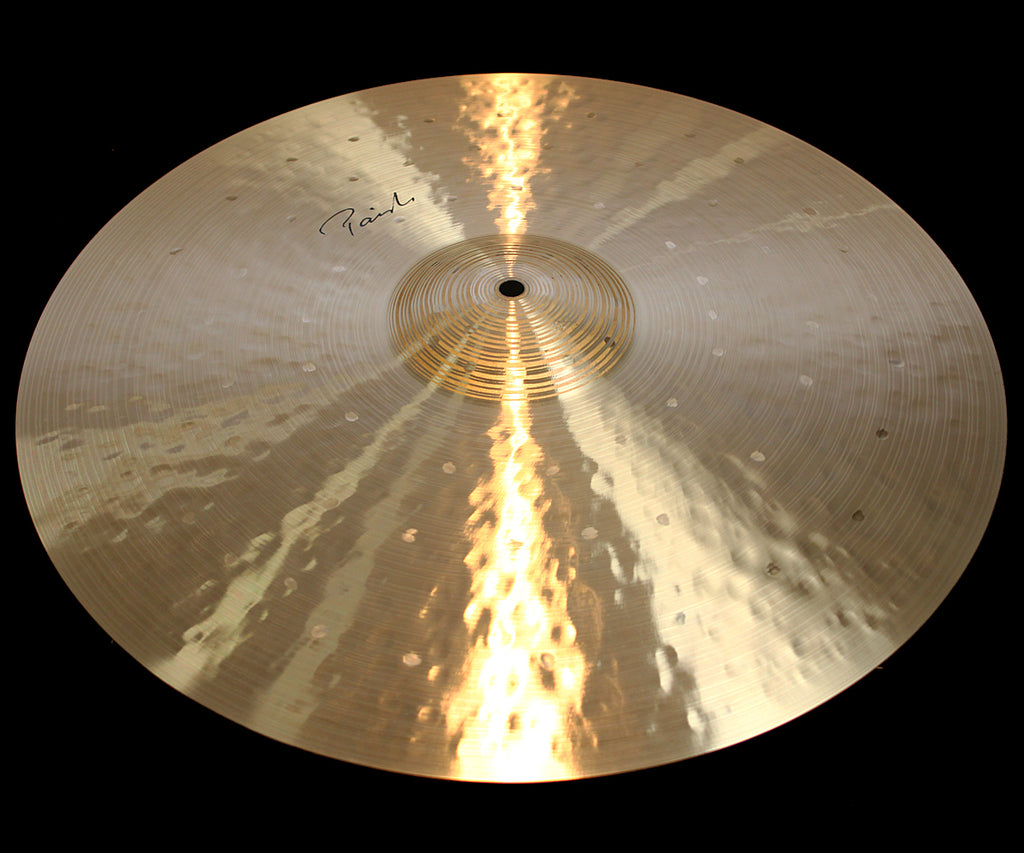 Paiste Signature Traditionals 20" Light Ride (1902g)
Sound Character
Dark, low, slightly trashy, sparkling. Loose frequency range, complex mix. Soft, buttery feel, very responsive and controllable. Great for supporting ride patterns with quick crash accents.
Basics
Sizes: 20", 22"
Weight: Light
Volume: Soft

Character
Sound color: Dark
Frequency range: Medium
Frequency mix: Rough/Complex/Rich

Function
Stick Sound: Balanced
Response Intensity: Lively
Sustain: Medium
Bell character: Integrated
Feel: Soft

See and hear this cymbal in our Video Vault (TM) and buy with confidence!