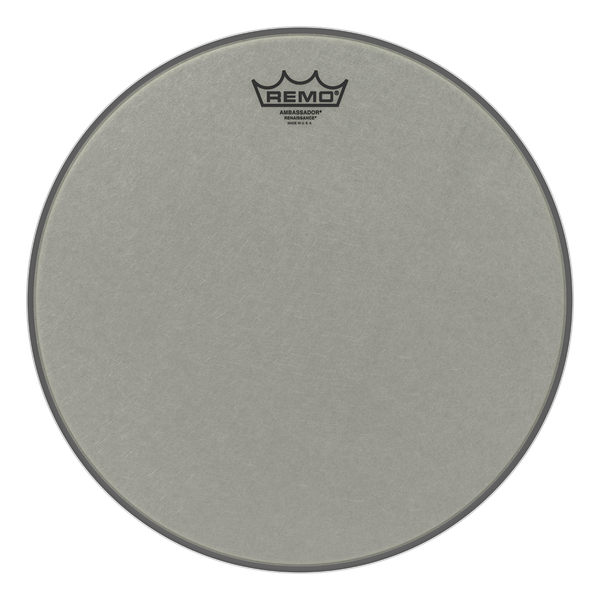 Remo Ambassador 14" Renaissance
The Ambassador Renaissance features a warm, dark tone with a soft feel.
Featuring 1-ply of 10-mil specially treated film, the Ambassador Renaissance has a textured surface which enhances mid and low-midrange frequencies.  Ideal for sticks, mallets and brushes for concert toms and concert bass drums. Ambassador Renaissance drumheads provide a well-balanced harmonic range with increased sensitivity.
14": RA-0014-SS
By default, our Remo heads feature a factory-printed Boston Drum Center logo in the 6:00 position. However, we often stock them both with and without this imprint; if you have a preference, please specify in advance.