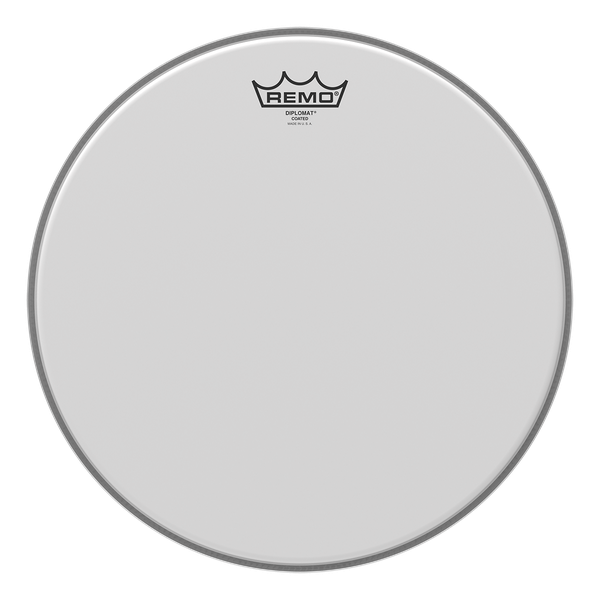 Remo Diplomat Coated
The Diplomat Coated features bright, open tones for maximum resonance and sustain.
Constructed with 1-ply of 7.5-mil film, Diplomat Coated drumheads are best known for accentuating snare and tom response in orchestral applications.

10": BD-0110-00
12": BD-0112-00
13": BD-0113-00
14": BD-0114-00
16": BD-0116-00
By default, our Remo heads feature a factory-printed Boston Drum Center logo in the 6:00 position.  However, we often stock them both with and without this imprint; if you have a preference, please specify in advance.