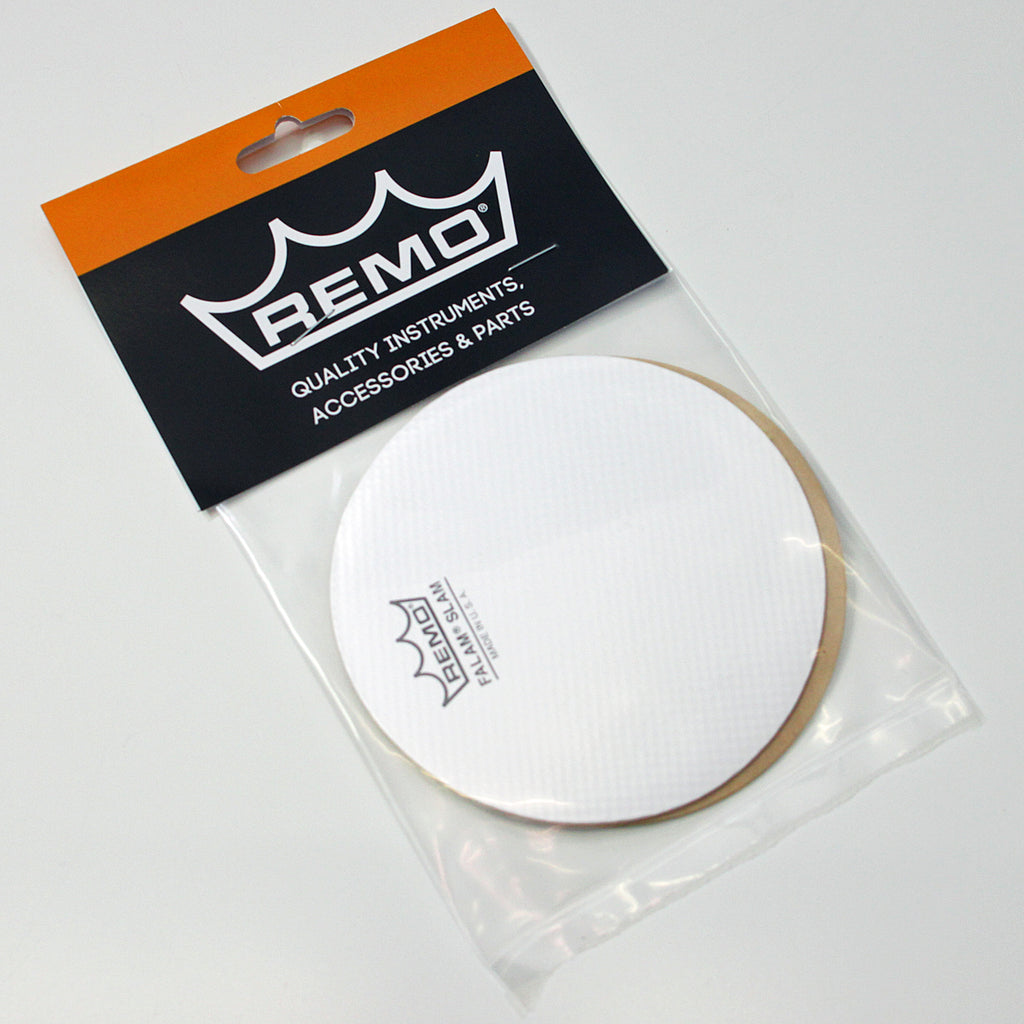 Remo Single 4" Falam Slams
Remo Falam Slams are maximum durability beater impact patches for all bass drumheads.
Constructed with high-strength Kevlar, Falam Slams increase the longevity of your bass drumhead as well as the beater attack in the sound of the drum.
The adhesive-backed patches are placed in the location where the beater contacts the drumhead.
This is KS-0004-PH, the 4" diameter single pedal version.  Two per pack.  Random colors, white and black.