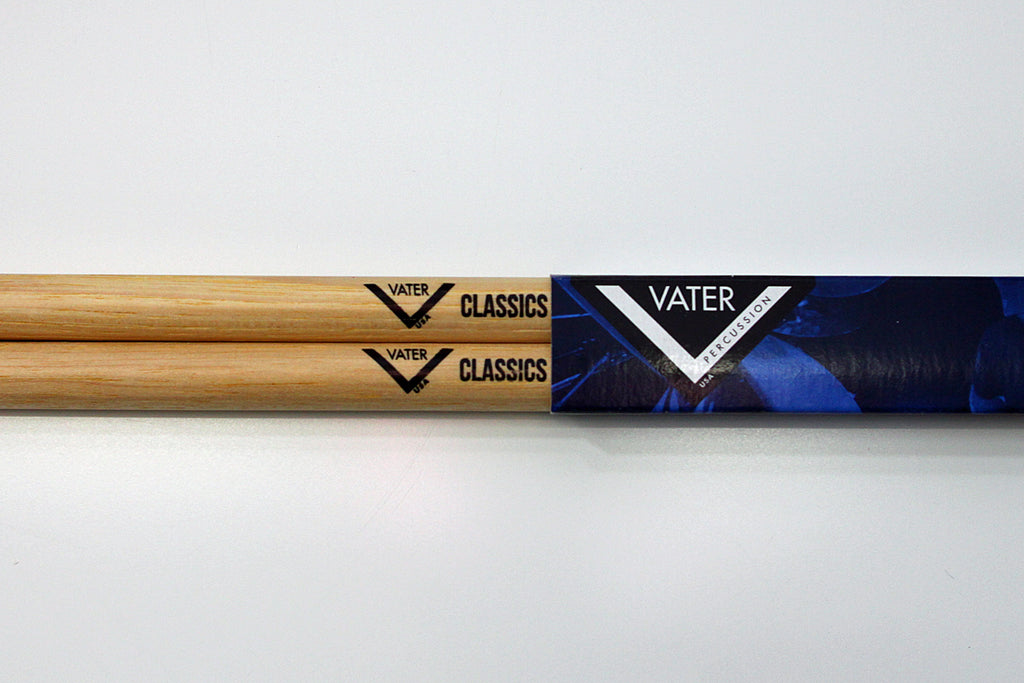 Vater Classics Series Drumsticks
These profiles and sizes have been some of the core models in the drumstick world since the birth of the "trap set."
Jack Adams (Alan and Ron Vater's Grandfather) hand-turned some of these drumstick profiles at Jack's Drum Shop in Boston back in the 1950s and 1960s.  Fast forward to the 1980s, before the Vater brand was launched, the Vater family found themselves lathe-turning these same stick designs for their biggest customer who happens to now be one of their direct competitors.
These six core models are lathe-turned to their classic specs and profiles, just like the ones made back in the barn in the 1980s.  Available in both wood and nylon tip options.

Price is per pair.