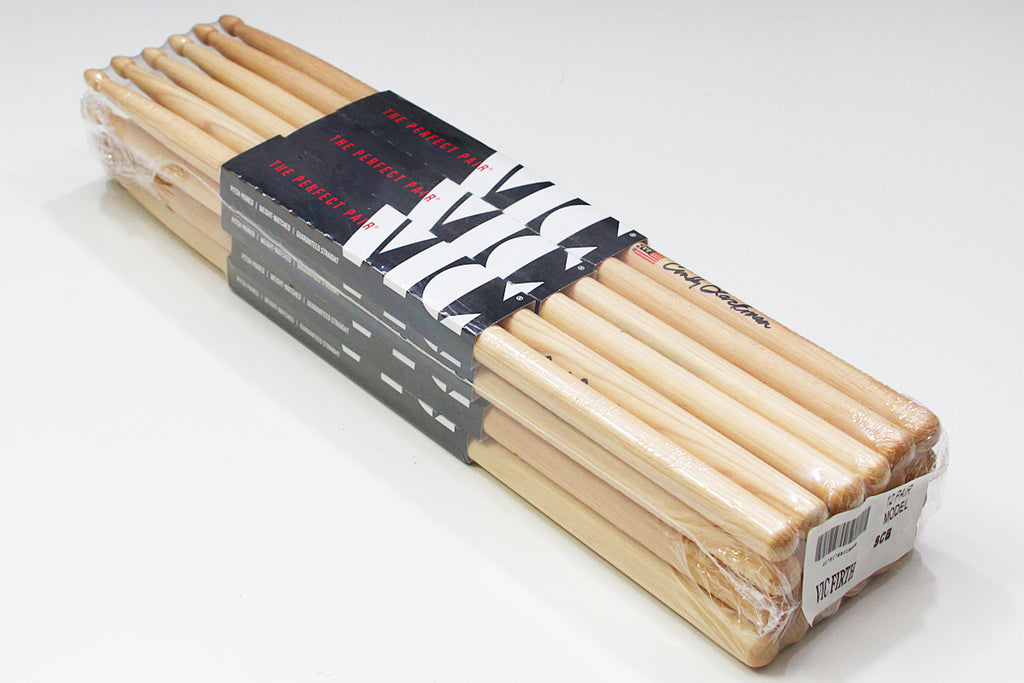 Vic Firth Cindy Blackman Drumsticks
This is a discontinued model, sold by the brick.  Price is for 12 pairs.
Designed with a 5A shaft' enlarged neck and full taper. A rounded arrow tip creates a phat sound on drums and is full and clear on cymbals. Great balance from top to bottom!
L = 16"
Dia. = .565"
SKU: SCB